These pictures were taken at the airport ...in our car.
Brooke is holding her and she's looking at me.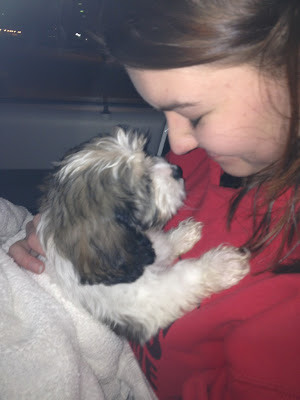 Giving Brooke kisses. (I was so jealous!)
I got so distracted that when I left the airport I got on the wrong interstate.
I was sooo lost that I had to pull over and google map my way home. I was seriously lost ....and I NEVER get lost.
P.S. if you're one of mine or Bella's Facebook friends .....all this is old news ....we're catching everybody up.
- Post by Angie Kennedy Juda using BlogPress from my iPhone